Ask about our

"Members Plan": you can save money on dental care even if your don't have dental insurance.



Click on the images below to visit our TourWrist Images
View our office in


Welcome
General, Cosmetic, and Family Dentistry in Port Huron MI

Dentistry that is performed using modern techniques and materials can make your smile natural and beautiful.

Family Dentists, Dr. Jeremy Parrott and Dr. Julie Anne Hengehold are husband and wife dental professionals dedicated to general, family, & cosmetic dentistry such as dental cleanings, x-rays, check-up exams, composite fillings, porcelain veneers, teeth whitening, crowns/caps, tooth extractions, dental implant restoration, and many other dental procedures
Phone: 810-987-8310
Fax: 810-987-2692
E-mail:
contact@porthuronfamilydentists.com

If you have urgent dental needs afterhours you may call: <810> 689-4198.
Office Hours:
Monday: 11:00 - 7:00
Tuesday: 8:30 - 5:00
Wednesday: 8:30 - 2:00
Thursday: 8:30 -5:00
Friday: 8:00 - 2:00 (by appointment)
Saturday: 8:00 - 2:00 (by appointment)
In addition to accepting a variety of dental insurance plans we also offer interest free financing and payment plans. Let us help you get the dental services and procedures you are looking for.
Continue reading to learn more about our practice, dental conditions and treatments, dental recommendations, and more.

Contact us if you have any questions or would like to

schedule an appointment

for a consultation at our dental office.

We are making updates to increase your comfort.
Now available:
TVs in the treatment room
Complimentary Paraffin Hand Treatment
Blankets or Pillows
Headphones

Just ask... we will be happy to help.
MORE ABOUT US
Our Team
Port Huron Dentists, Dr. Jeremy Parrott and Dr. Julie Hengehold are dedicated to providing you with high quality dental care.
Dentist - Owner
Dentist - Owner
Front Desk Manager

Hygienist

Hygienist

Dental Assistant

Dental Assistant

Dental Assistant
the rest of the team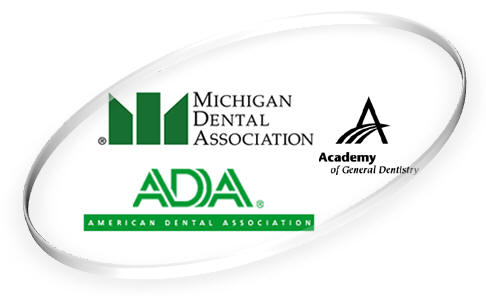 Now exclusively offering (KoR) Whitening! We have used other whitening systems in the past (Zoom, Boost, Crest) and Kor gives the most effective and best results.
Click Here to see some whitening examples.
Contact Us Today!
Phone: 810-987-8310
Fax: 810-987-2692
Emergency: 810-689-4198
We monitor our appointment requests several times a day and will usually reply within one business day during open hours.
contact us today
Follow us on Facebook , Google+, and Twitter
Serving Locations:
Port Huron, Fort Gratiot, Marysville, St. Clair, Marine City, East China, Richmond, Clyde, Avoca, Emmett, Capac, Lexington, Peck, Brockway, Kimball, Burtchville, Yale, Brown City, Memphis.